In 1977, Tom and Mary Ann left Nova Scotia for the west. They went almost as far west as they could go without leaving Canada, to North Vancouver, British Columbia.
In those early days, Mary Ann worked at a library and Tom was a stay-at-home dad. One day, Tom saw some bee hives in their neighbour's backyard. Bees?
He bound the baby up in the Snugglie and strode next door. "You'd better not let your bees hurt my baby girl," he said to the neighbour. "Or else!"
"You're overreacting," Mary Ann said when she got home from work. "Calm down."
But he didn't.
The next day, Mary Ann brought home a book from work: The Joys of Beekeeping by Richard Taylor. After reading it, Tom was hooked.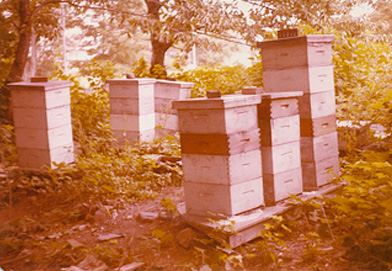 Tom and Mary Ann's first apiary, near the end of the summer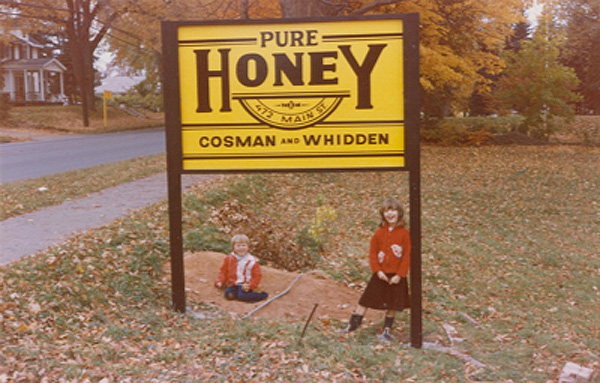 Simon and Abby helped Tom raise the first incarnation of the honey sign. It was based on the label that Heather, Tom's sister-in-law, designed.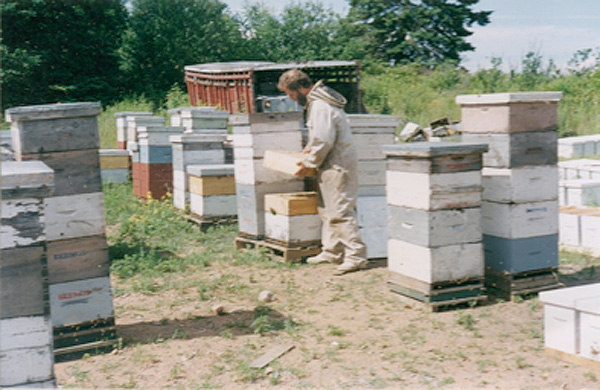 In 1986, the family moved to Greenwich to have more space for beekeeping. Tom's goal was to support the family through beekeeping alone by age 35. The fall before he turned 35, he was able to leave his winter job.
Our bee farm is rooted in the beautiful Annapolis Valley.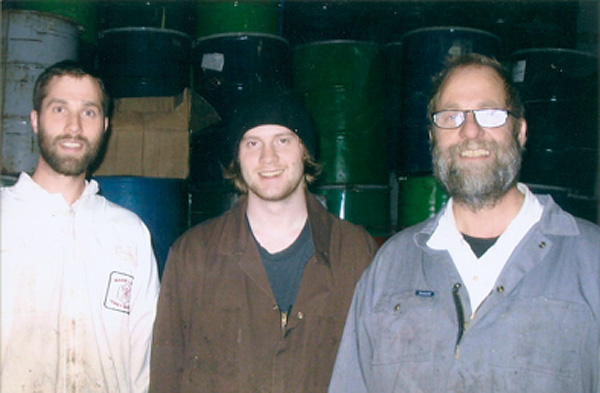 Simon, Ivan, and Tom Cosman, beekeepers.